---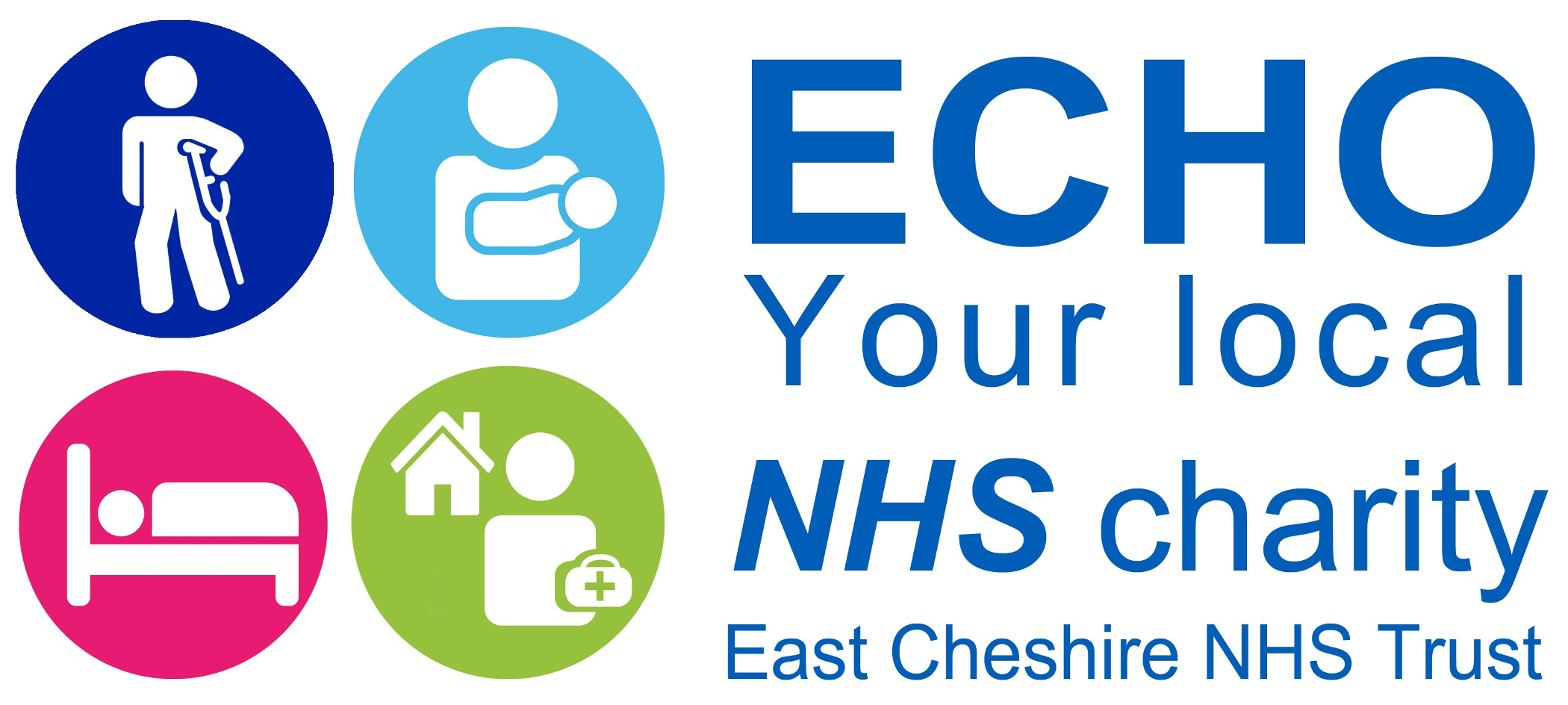 ECHO Charity
---
There are lots of ways to get involved with ECHO. Have a look at some of our upcoming events below and don't forget to follow us on social media to keep up to date @ECHOnhscharity.
If you're interested in taking part in any of our events or would like to plan your own, get in touch with our fundraising team on ecn-tr.ECHOhospitalcharity@nhs.net.
Join #TeamEastCheshire for the return of the 5k, 10k & Half Marathon this October! Be among thousands of fellow runners chasing down a personal best while supporting your local NHS Charity.
Enjoy a fully road closed half marathon, 10k and 5k races, starting and finishing in the historic town of Macclesfield and heading out into the Cheshire countryside.
When you join team #EastCheshireNHS, you'll receive:
A complimentary running vest
Support from our specialist team to help with your training and fundraising
A fundraising pack with ideas to help you meet your fundraising target
For more information and to sign up click here.
Are you a stall holder or do you own a small business? We're looking for local businesses, particularly with a focus on environmentally friendly products, to sell their goods at East Cheshire NHS Trust. We have a stall based in the main reception at Macclesfield District General Hospital which is available between 10am-4pm every day. There's a suggested donation of £30 per day which will go towards raising funds for ECHO charity.
If you're interested in running a stall or would like more information, please contact us on ecn-tr.ECHOhospitalcharity@nhs.net
Our National Health Service (NHS) is celebrating its 75th Birthday in 2023. Get involved and help East Cheshire NHS to continue to make advancements in healthcare by supporting East Cheshire NHS Trust Charity. Join us in celebrating and show your appreciation for the years of commitment and innovation our NHS has given us all. Raise money to help your local NHS charity improve and enhance healthcare for everyone in your community now and for another 75 years.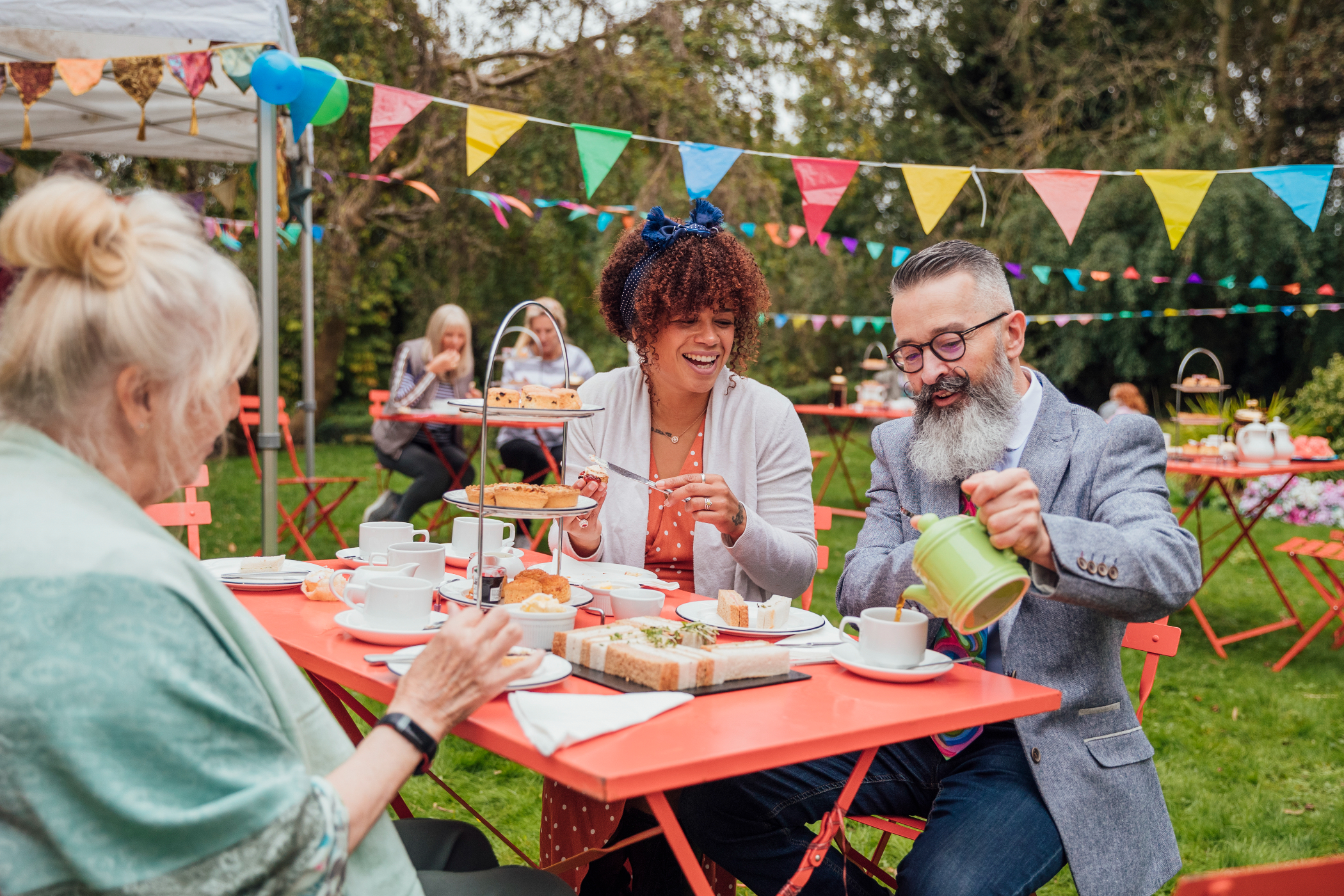 Can you hear the faint clatter of teacups across the nation? Water on the boil? That's because the NHS Big Tea 2023 is just around the corner! Will you step up to the kettle and fundraise for East Cheshire NHS Trust Charity?
You can brew up a storm on 5 July, the 75th birthday of the NHS, or any day that week.
Hosting an NHS Big Tea is a great way to bring your community, school, business, friends and family together around a shared love of the NHS whilst raising money to support NHS staff, volunteers and patients. There are so many ways to raise money; from asking for donations in return for tea, cake and good company, to hosting a quiz, or running baking competitions. The possibili-teas are endless!
Everyone can get involved and every cuppa makes a difference.
So, grab your teapot, pop the kettle on and let's turn tea and cake into cash.
To find out more, please email ecn-tr.ECHOHospitalCharity@nhs.net
Thank you to everyone who took part in Macclesfield Pancake Day race 2023! It was great to see so many businesses taking part and to see the local community come together to support East Cheshire NHS Trust Charity.
Save the date for next years event, which will be taking place on Tuesday 13th February 2024.
If you'd like more information about the event, would like to be added to the registration list or want to enquire about sponsorship please get in touch with ecn-tr.ECHOHospitalCharity@nhs.net.
---
---
Contact us
If you have any questions please get in touch with us on: