---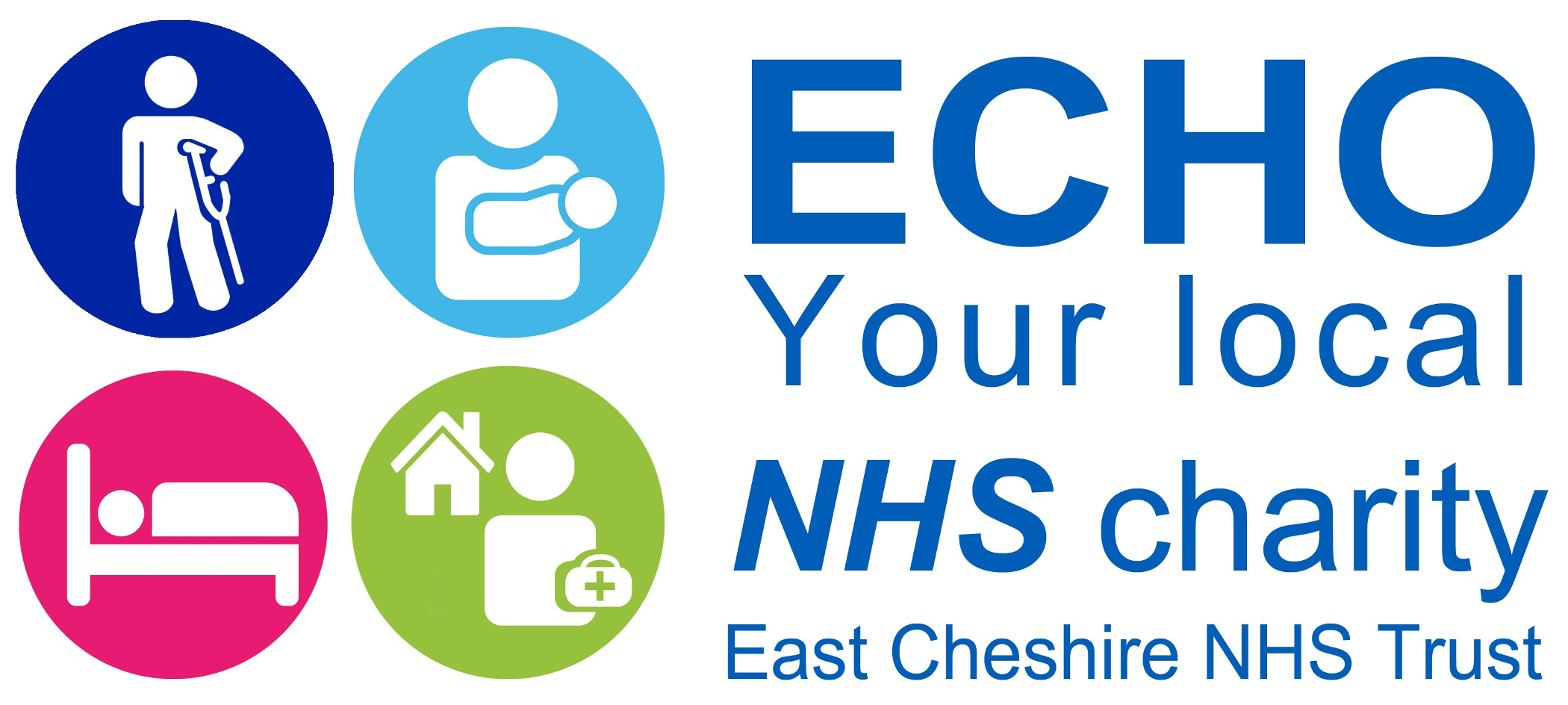 ECHO Charity
---
We are incredibly grateful to everyone across our community who has so generously supported East Cheshire NHS Trust Charitable Fund, including those who have left a gift in their Will.
After you have provided for your loved ones, many people are choosing to leave a gift in their Will to charity. Whether you are making a Will or updating an existing one, after taking care of family and friends, please consider leaving a gift in your Will to ECHO, the charity of East Cheshire NHS Trust.
Every gift large or small makes a difference and will go directly towards life-saving equipment for East Cheshire NHS Trust supporting patients in hospital and across our community services.
We've put together some information to support you when making a gift in your Will.
---
FAQs
During 2020/21, £22,000 was raised in legacies at ECHO charity. Gifts in Wills can be made towards specific developments or areas, as well as to general funds, which help to support projects over and above what the NHS provides for patients across our Hospitals at Macclesfield, Knutsford and Congleton and through our extensive community services. Giving money to charity is a great way to leave a positive legacy for the future. A gift of any size can make a huge difference.
Registered charity number: 1059228
Charity address:
ECHO charity
Trust Headquarters
East Cheshire NHS
Victoria Road
Macclesfield
Cheshire
SK10 3BL
Gifts to ECHO can be made in one of the following ways:
Residuary gift – once your loved ones have been provided for you may wish to gift all or leave a percentage of your estate to ECHO.
Pecuniary gift – you may wish to gift a specific fixed sum of money. This can be index-linked so the value is maintained in line with inflation.
Specific gift – you could gift a specific item such as a piece of jewellery or artwork.
We ask donors to be as flexible as possible when making their donation, ​​​​so it allows us to direct your gift to be used in the area of greatest need when it is received. However, we understand that patients, family and friends may have a connection with a specific hospital or department that they received care from. If you have a specific hospital or department in mind, we would encourage you to discuss this with a member of our team so we can make sure the donation is used in line with your wishes.
It is your decision if you'd like us to be made aware that ECHO has been included in your Will, however we'd love to know so we can thank you for your generous gift. Any information that is shared with us would be dealt with in the strictest of confidence.
You can update your existing Will at anytime to include a gift to ECHO. We recommend speaking to a solicitor to make updates or changes to your Will to ensure you don't make your Will invalid.
---
If you have any questions please get in touch with us on:
---